Oldham goes into semi-lockdown after a 'dramatic' rise in Coronavirus cases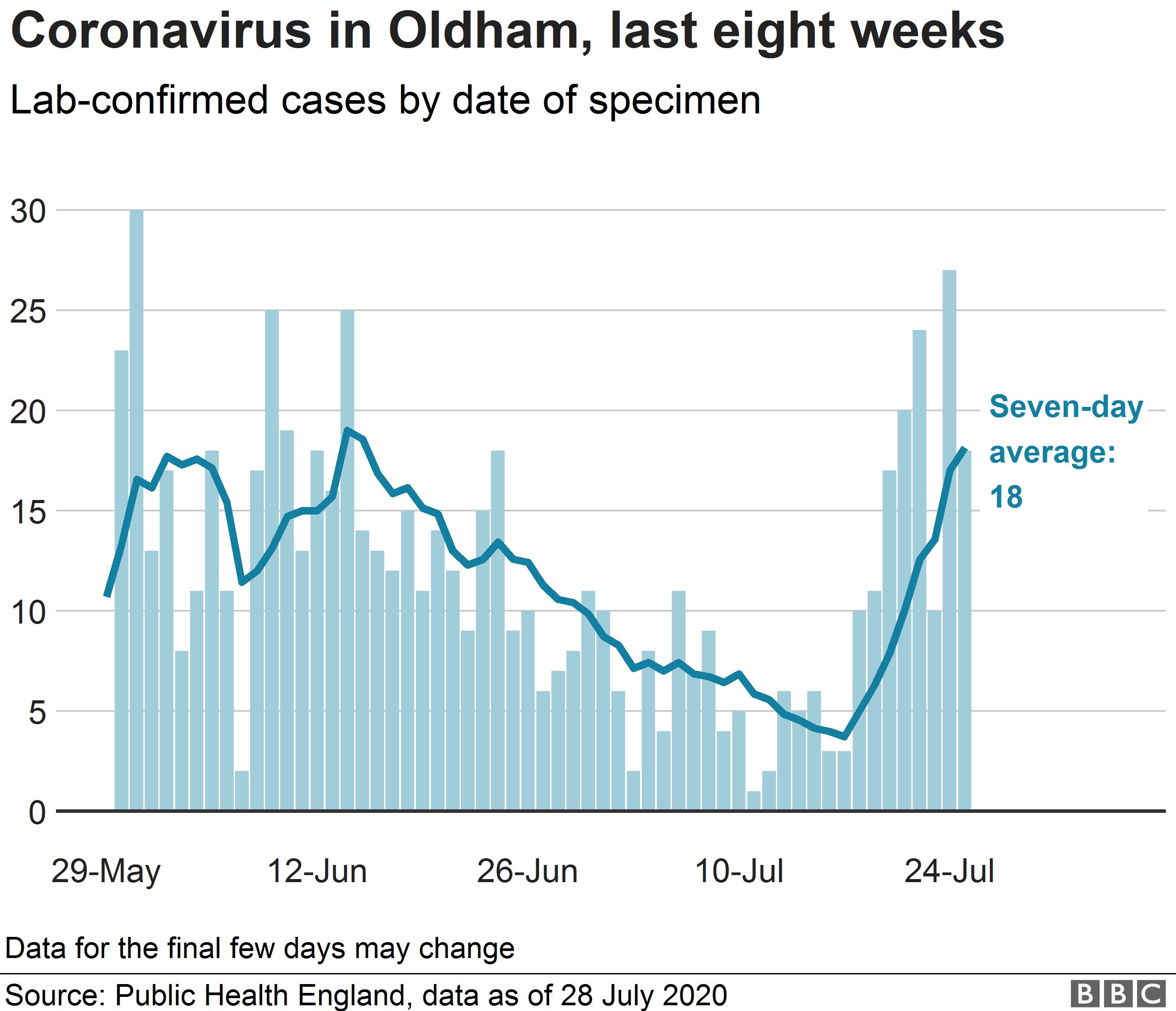 Credit: BBC
Residents in the town of Oldham, which is part of Greater Manchester, have been told they are facing new restrictions today after a "dramatic" rise in Coronavirus cases.

They are allowed to have social visitors and must keep two metres apart when outside.

Anyone shielding has been asked to continue to do so until 14 August and care homes will not relax restrictions.

Oldham Council's deputy leader councillor Arooj Shah said the measures were being put in place to avoid a strict lockdown like Leicester.

"The best way to avoid infection is to limit contact with others as much as possible and to stay home wherever you can, including working from home," she added.

The rate of new infections is about three times lower than it was in Leicester when a local lockdown was announced.

About us
Barfi Culture is a news-magazine on South Asians living in Europe and North America. We are independent, committed to truthful and trusted reporting, and we want to cover our communities as they deserve to be.
More here.
Follow our work
on Facebook
, on
Instagram
or
via Twitter
Coronavirus: coping through it
We are committed to informative and helpful coverage on the pandemic.
More here