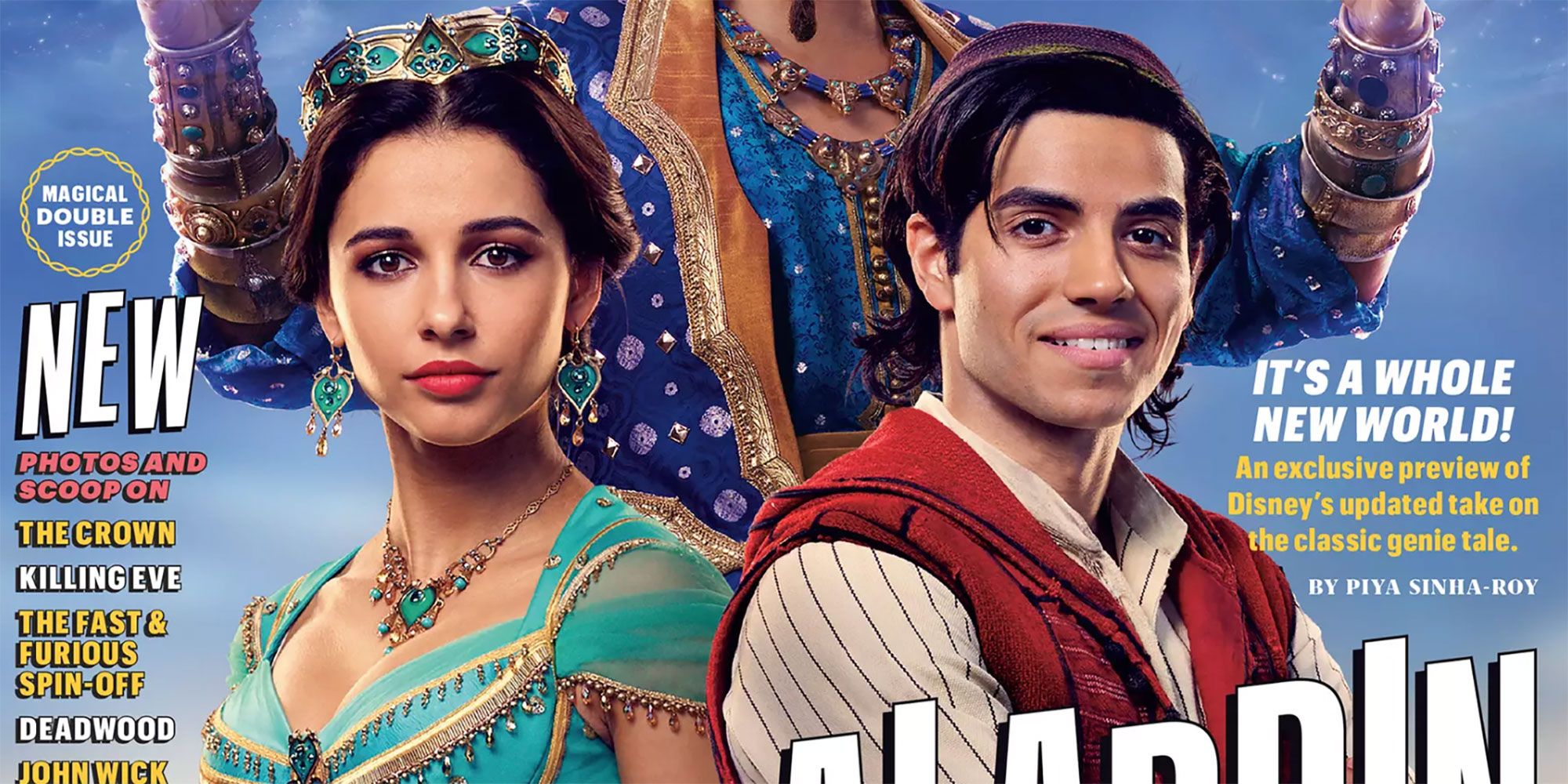 article
Half-Gujarati Hounslow-born Naomi Scott to star as Jasmine in Disney's Alladin
By Barfi Culture Team
20th December 2018
---
The London born and bred actor Naomi Scott was relatively unknown until last week. Now her name is everywhere in the entertainment industry.
This week Disney unveiled its 'modern remake' of the classic blockbuster Alladin, with Naomi Scott as Princess Jasmine and Mena Massoud as Aladdin. Will Smith plays the Genie.
Disney is not sticking to the original script of the movie either.
Naomi Scott told Entertainment Weekly mag: "Jasmine's main objective at the beginning is to really protect her people and to do right by them."
"She definitely isn't a finished article at the beginning of the movie, but she has this beautiful arc and progression, and she goes from asking for what she wants to just taking it, and displaying that she is a leader."
Naomi Scott, born to Usha and Chris Scott in Hounslow, is also a singer and songwriter. Her mother is Gujarati Indian from Uganda and her father is English. They are ministers at the Bridge Church in London.
Acting career
She previously played 'Mohini' in the 2011 Disney TV film Lemonade Mouth and also starred in the ITV drama series Lewis as 'Sahira Desai'.
More recently, she played Kimberly (Pink Ranger) in the 2017 Power Rangers movie and also has a major role in the upcoming remake of Charlie's Angels.
She also starred in The 33, a film based on the 2010 rescue of Chilean miners who had been trapped in a mine for 69 days, and Steven Spielberg's television series Terra Nova.
Director Guy Ritchie said her character had been made more feminist and reflective of modern values, so is not "such a stereotype of the time".
Aladdin comes out May 24, 2019.
Teaser Trailers
---
Get our weekly email on the desi diaspora
Barfi Culture
is a (recently launched!) news magazine, covering South Asians living in Europe and North America.
»
Balanced news, informative opinions
»
Celebrating our cultures
»
A platform for people
We publish daily. Get our email or find us on social media (tw: news; fb: culture; insta: images).
Find out more
|
Tell us your story