article
Marvel is working on bringing Pakistani-American character Kamala Khan to life too
By Barfi Culture Team
13th May 2018
---
Marvel Cinematic Universe (MCU) is planning to do for Pakistani-Americans and Muslims what it did with Black Panther: shake up what it means to be a super-hero.
Kamala Khan, aka Ms Marvel, was one of the more successful recent Marvel Comics characters. Now the plan is to bring her to life too.
In an interview with the BBC, MCU executive Kevin Feige seemed to confirm that work on her character is already on the way.
"Captain Marvel is shooting right now [with] Brie Larson," he said. "Ms. Marvel, which is another character in the comic books, the Muslim hero who was inspired by Captain Marvel, is definitely, sort of, in the works."
"We have plans for that once we've introduced Captain Marvel to the world."
Bringing her to life as a major super-hero will be a watershed in American popular culture. But since this is the MCU, it will have to come in correct order like the comic books.
But the plan is still at concept stage. No date has yet been set on when filming would begin.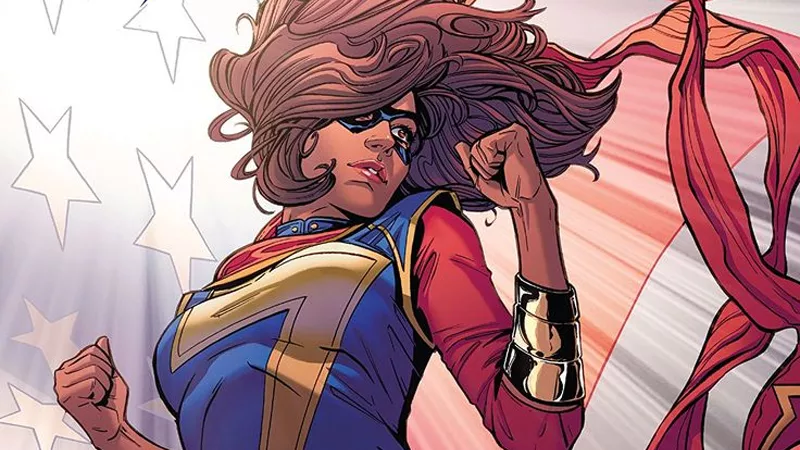 Gizmodo / Marvel
In Marvel Comics, Kamala Khan is a Pakistani-American born in Jersey City. Her parents, Yusuf and Muneeba Khan, and her older brother Aamir, move to the United States from Karachi when she is still young.
Kamala also meets and becomes best friends with Nakia Bahadir, also a Muslim and daughter of immigrants.
While a teenager she discovers that she has super-powers and can change her body into virtually anything.
She is no minor character either: Kamala Khan is eventually invited to join the Avengers.
WATCH the interview
Marvel is planning to do Miss Marvel after Captain Marvel y'all

Muslims. Prepare to finally be represented. pic.twitter.com/SKFofLDmBt

— R O D Y ⚡️ IW SPOILERS (@StaarksHeart) May 12, 2018
---
Get our weekly email on the desi diaspora
Barfi Culture
is a (recently launched!) news magazine, covering South Asians living in Europe and North America.
»
Balanced news, informative opinions
»
Celebrating our cultures
»
A platform for people
We publish daily. Get our email or find us on social media (tw: news; fb: culture; insta: images).
Find out more
|
Tell us your story