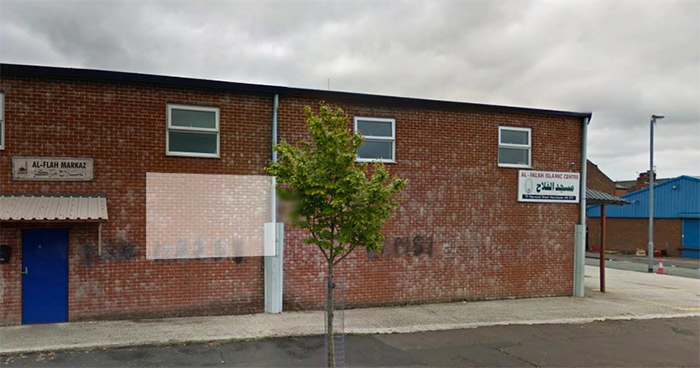 article
Police say Manchester mosque fire in Cheetham Hill was likely an Islamophobic hate crime
By Barfi Culture Team
11th December 2018
---
On Sunday night around 11pm, 9th December, firefighters were called to the Al-Falah Masjid Islamic Centre in Cheetham Hill, Manchester, and spent several hours trying to put out huge flames.
Mosque leaders feared it was a deliberate arson attack and now Manchester police have confirmed they are treating it as an Islamophobic hate crime.
"I came down and the smoke was everywhere, the fire was quite big. I called the fire service and they came and did an amazing job," Imam Maaz Waheed told the
Manchester Evening News
. No one was hurt as there was hardly anyone inside.
But the fire has left the mosque devastated, which was in the middle of being refurbished.
Appeal for witnesses
"People weren't happy when it became a mosque," a local taxi driver told the MEN. He said there had been some local tensions and feared an arson attack.
The mosque released a statement last night: "Police will be patrolling the area constantly throughout the night also, parents are advised to make sure their children are not to go out at night. People are also advised not to jump into conclusions and bad mouth those who are responsible. We pray Allah guides them and all of us Ameen."
This morning Greater Manchester Police appealed for eye witnesses and people with dashcam footage.
Detective Inspector Muz Kernain said: "Attacking a place of worship is truly disgusting and I can assure you we will not be taking this lightly."
Anyone with information should contact police on 101 quoting reference number 2220 of 09/12/18 or the independent charity Crimestoppers, anonymously, on 0800 555 111. Hate crimes can be reported via the True Vision website at
report-it.org.uk
---
Get our weekly email on the desi diaspora
Barfi Culture
is a (recently launched!) news magazine, covering South Asians living in Europe and North America.
»
Balanced news, informative opinions
»
Celebrating our cultures
»
A platform for people
We publish daily. Get our email or find us on social media (tw: news; fb: culture; insta: images).
Find out more
|
Tell us your story