article
Preet Didbal becomes the first Sikh woman elected as city mayor in the U.S.
By: Barfi Culture Team
Published: 1st December 2017
---
Yuba City in California has become the first in the country to elected a Sikh woman as its Mayor, shattering another glass ceiling for American Sikhs and for women.
Preet Didbal was elected to the city council in 2014 and is currently its vice mayor. She will be sworn in as Mayor on 5th December.
"I'm speechless. I honestly am. It's so humbling," she told local TV station
KCRA
.
Preet Dibdal was the first in her family to graduate from college and to get a master's degree. Her parents emigrated from India to the U.S. in 1968 and worked as farm laborers.
"I worked alongside with them -- I have three sisters -- and we all did. We worked in canneries, graveyard shifts. My parents worked very, very hard to give us the life that we have today," she said in the interview.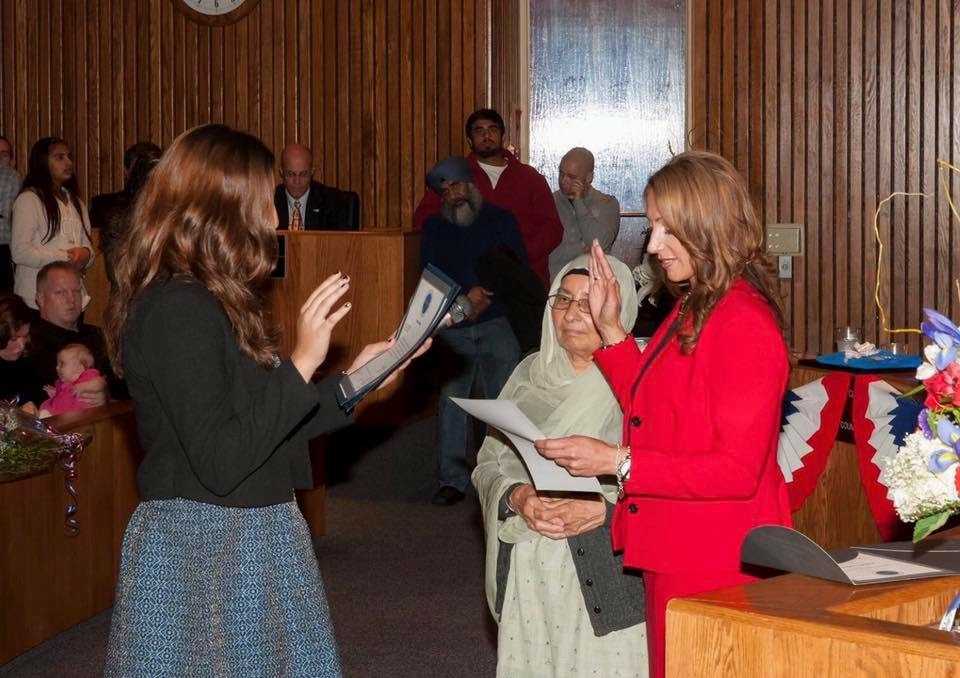 Preet Didbal elected to Yuba City Council in 2014. Family photo
Yuba City is known for its sizeable American-Sikh community. Around 100,000 Sikhs attend the Vaisakhi
nagar kirtan
there every year.
While there are other city mayors from Sikh families across the U.S., most notably the
recently elected Ravi Bhalla
, all are men.
Ms Dibdal entered politics in 2004 by getting elected as the county planning commissioner. She said her family was supportive of her breaking the mold, she was a divorcee with a four-year old daughter at the time, but it had been difficult when growing up.
"I couldn't do sports. I wasn't allowed to do to it because I was a girl. And when I would ask the question 'why?,' there were never any solid answers, other than, 'It's the only way I know how to raise you'."
"But in the 1990s, there was a rude awakening and [my dad] said, 'It's time for me to learn for my kids -- and more so for my grandchildren'," she added.
---
Article published on 1st December 2017 in the Politics section
---